A GUIDE TO TAKING A GAP YEAR
Gap Year, School or Work?
With the COVID-19 pandemic having disrupted the normal schedules and routines of higher education, many people have begun to reconsider the plans they may have had for years. While students may still begin taking classes online in the fall, others may prefer to take time off from college and start their studies when things have returned to normal. For those students, it may be best to take a gap year.  Here are a few resources to help you with your journey

Guide to taking a Gap Year during COVIE-19
Looking for the perfect adventure? Thinking of taking a Gap Year?
A year off between high school and your next educational venture can be a healthy break giving you time to figure out life when you're not quite ready to make that next commitment. Gap years can also be an amazing way to sharpen your knowledge, nurture your personal growth, and reevaluate your goals. Here are a few different organizations that can help you take the next step whether you want a ready-made adventure with all details taken care of or you want to have a hand in personalizing the adventure.
Questions? See Samantha in the Career Center for more information.
Summer Work Student Exchange Program http://www.summer-work.com/
Benefit from a paid six-week summer employment aimed at students (aged 16 or 17) wanting to improve their French language skills. Apply on-line.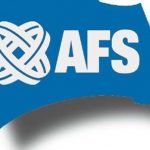 AFS Interculture Canada – http://www.afscanada.org
Offers year-long, semester, and summer exchange programs for 15 – 18-year-old students to spend one school year (or less), living with a host family in one of 55 countries. Financial aid is available.
Student Travel Schools – STS – http://www.sts-education.com
Do you want to go on a cultural exchange and attend school in Europe, Brazil or South Africa? You can study abroad for a five or ten-week term.
Canada World Youth – www.canadaworldyouth.org
This opportunity is for students who would be interested in spending time exploring Canada and another country for 6 – 7 months, learning skills such as leadership, teamwork, and communication. Students ages 17 – 24 are eligible.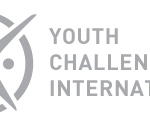 Challenge International – www.yci.org
Join an international team of volunteers and travel to Africa, Costa Rica, Guyana or the South Pacific regions. Work with local people on effective community-based projects and gain valuable skills. Participants must be 18 – 30 years of age. 5 – 10-week placements. 5 weeks – $2,900 plus airfare. Apply on-line. Continual sign-up.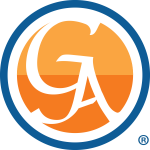 Au Pair Opportunities – www.greataupair.com
Unique opportunity at low cost to have a cultural experience and acquire a second language. Must be 18 – 26 years of age and have some child care experience. Must have learned French 2 – 3 years minimum. Suggest you do a language program once/day.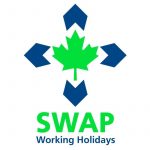 Working Vacation – www.swap.ca
Work available in 12 different countries, some of which include France, Britain, New Zealand, Germany, U.S., Ireland, and South Africa. Fees start at approximately $400 and you must prove you have support funds. Applicants must be 18 years of age. Must use Travel Cuts Student Travel Company for flights.
A GAP Year Abroad – www.gapyearabroad.ca
Travel Cuts Student Travel Company offers volunteer opportunities abroad for students. Approximately $400 registration fee, plus airfare, plus participatory fees.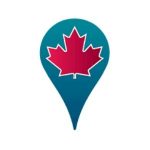 Canadian Gap Year Association https://www.cangap.ca/
The Canadian Gap Year Association is a non-profit organization leading the gap year movement in Canada. With a mandate to support research, education and advocacy work, developing and curating resources for gap years, it is our goal to elevate the gap year pathway for all Canadians.