A Page of Exploration!
Podcasts
BCIT Fireweed Podcast– Big issues like climate change, social justice, accessibility and cybersecurity.
YouTube Channels to make you go hmm.
UVic Bounce: Wavin, Not drowning Podcast. -how to survive your first year of university
STEM Stuff
Randall Monroe one of my all-time favourites google talks
Kyle Hill-Dad jokes mixed with science!
Mark Rober-Former NASA Engineer that shows how problems can be solved by engineering
Smarter Every Day-Physics made fun (I know it sounds like an oxymoron but it is true)
Veritasium-3D Video Effects
Captain Disillusion-Debunks viral videos by showing you how they were done
Answers with Joe-A comedy channel that gets way existential
Periodic Videos-Explosive fun with the periodic table!
Webflow-This allows you to build your own websites!
Learn Genetics-Genetic Science Learning Center
Ocean Networks-Discover the Ocean, Understand the Planet
Mineral and Mining career exploration– its more than you think
Digital Artsy Stuff
Corridor Crew-Visual effects artists (young Yahoos set free in a Visual Effects Studio)
Blender Guru-How to become a Blender Master!
CG Geek-3D Animation
Satori Graphics Graphic Design
Piximperfect – Photoshop Techniques
Sir Wade Neistadt-Animation instruction
Texture Lab– budding Photoshop Artists
Flux-Explore Web Design
Satori Graphics-Why designs work and how to build a portfolio
Hand Drawing
Proko – Improve your drawing Skills
Music Exploration
Marty Music Guitar
Physical Fitness
The Fitness Marshall– get fit dancing
Magnus Midtbo-fitness
Business
The Future– Budding entrepreneurs
STEM Websites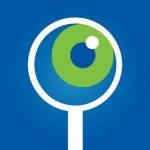 LET'S TALK SCIENCE-Symposiums!
We're happy to offer symposiums virtually this fall!
Let's Talk Science Symposiums connect high school students to leading researchers and volunteer to discuss the impact of their research and pathway to their current careers! These FREEE events are hosted by Let's Talk Science Outreach sites across Canada – each symposium I sunique3 and draws focus timely and relevant STEM topics.
Popular symposiums include Let's Talk Cancer, StemCellTalks, DNA Day, Let's Talk Neuroscience and More. If webinars are not your thing, check out their STEM in Context page and find relevant articles to everyday life like Creating a Vaccine for COVID-19 in Canada and Introduction to Quantum Mechanics.
Go to https://bit.ly/3nPGuFI to start exploring!

Geering Up
UBC Geering UP Engineering Outreach is a non-profit organization with the mandate of promoting science engineering, and technology to youth across BC. Here you will find online events that will connect you with other youth that have a passion for STEM.
For more information go to https://bit.ly/3f3oZhW
HighTechU is 100% Online for 2020-21, and is offering 6 core programs:
1)      Tech Bites
 – YouTube series exploring various technology-related topics in an accessible way for teens – 
Learn More
2)      Q&A Corner
 – Interactive virtual interviews with professionals from the tech industry which stream live on Twitch – 
Learn More
3)      Cyber Space Community
 – Moderated online community for teens to connect with peers & mentors, and access tech-related resources (includes access to a blog and mailing list, along with a Microsoft Team managed by UVic) – 
Learn More
4)      Skills Studio*
 – Drop-in, after-school tutorials related to specific tech-related skills (e.g. arduino prototyping, interviewing for tech jobs, etc.) – 
Learn More
5)      Skills Lab*
 – Hands-on, day-long weekend workshops exploring more broad tech-related themes (e.g. Data Science, Quantum Computing, Electrical Engineering, etc.) – 
Learn More
6)      Skills Academy** – 
Week-long, technical summer programs where students build tech-based projects to respond to community problems – taking place in Summer for 2021 – 
Learn More
* These programs have a cost associated BUT we will never turn away a student who is passionate and engaged. We will be releasing details in December about our Skills Scholars initiative which will provide access to all our programs, including the Academy, at no cost (based on financial need).
** The Skills Academy is NOT being offered as Dual-Credit for 2021 but we hope to continue offering it again in 2022.